Benefits of Active Seating
Top 4 Benefits
Avoid Prolonged Sitting

The health risks linked to

"prolonged sitting"

are

extensively researched

. When we sit, we need to avoid bouts of

30 minutes

or more and regularly break-up sitting with

standing, a stretch or a mini walk

. All movement helps to activate or

"jump start"

important physiological organs.

Keeps You Moving

Active Seating solutions help us to sit less and move more when using a sit-stand or standing desk. They make it difficult for us to remain static and thus easier to move to our next position. Health experts say "your next position is your best position" so when we do sit – we are able to move more easily and more often.

Engage Core Muscles

Active Seating solutions differ from regular desk chairs or task chairs, because they encourage frequent movement which engages core muscles groups. They also facilitate the hips to slant slightly forward, moving your back into positive alignment and thereby reducing the risk of slouching.

Increase Productivity

What's more, these ergonomic seating solutions increase productivity too. Improved concentration and less physical strain will help you develop a more positive attitude to help you get your work done.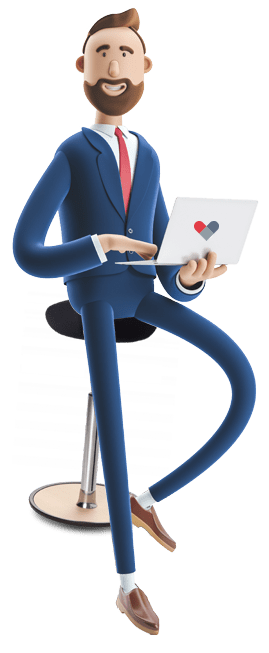 Things to consider BEFORE BUYING
Is it height-adjustable? If yes, you may also use the solution as a standing aid to perch on.

How easily does it encourage movement? Remember "your next position is your best position", so any office seat or stool should ideally encourage you to move more up/down or from side to side.

Will it improve my posture? Ideally any active seating solution will encourage you to move your hips forward, and bring positive alignment to your spine. It should strengthen your abs as well as other muscles, thus reducing back strain and stress from building up in your shoulders.

Be prepared to bounce, wobble, and tilt in order to avoid hazardous inactive or static sitting.
Things to consider when GETTING STARTED
Getting used to an active seat or stool may take some practice, especially at first. Stand up and sit down frequently to maximise the benefits and avoid poor posture.

As soon as you get tired or start losing your intended posture by slouching in your seat, it is recommended you switch to standing. Only if absolutely necessary should you invest in a chair with more support.

By gradually increasing your active sitting time you will build-up stronger muscles and more core strength, resulting in a better overall posture and health.
*OFFER CONDITIONS
This offer is valid with purchases of any DESK or DESK RISER solutions.
You must add the correct seating solution to your basket, before inserting the applicable voucher code.
This offer may not be used in conjunction with any other offer or voucher code.
This offer will preclude you from taking advantage of our FREE TRIAL offer for this purchase. Your statutory rights are not affected.
Varidesk and Ergotron products are excluded from this and all other offers.