Research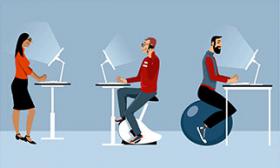 Posted By Tom Dew
May 13, 2021
A sedentary lifestyle can affect your health in many ways. The article shares how standing desks can solve the problem of a sedentary lifestyle and boost productivity.

Posted By Nicola Davenport
May 13, 2021
Using a standing desk brings multiple physical and mental health benefits as well as productivity gains. Is it time you got one? Read the article to know more.